10 THINGS TO DO IN FENTON, MI
Fenton offers some of the most amazing sights and activities in Michigan and lucky for you, Fairfield Apartments offers you easy access to it all! Spend a day exploring all of the amazing shops and restaurants with your friends. Or uncover hidden treasures in one of the amazing museums like AJ. Phillips Fenton Museum! There are so many activities and places to visit for every occasion, like a night out, family fun days, or a quiet day spent with yourself!
Below is our complete guide to every exciting adventure that awaits you here in Fenton, MI Being so close to the action at Fairfield, you'll always have something fun to do while you're in the area.
TOP 5 PLACES TO VISIT IN FENTON
Welcome to the historical site of Tom Walker's Grist Mill, better known as the Parshallville Cider Mill. This mill has been open since 1869 and was deemed a historical site in 1975. The mill sits on the banks of North Ore Creek in Livingston County. They are also one of the last remaining water-powered mills in Michigan!

Make sure when visiting to stop into the store to purchase some wonderful goodies to take home! The store sells several fall favorites such as apple cider, spiced donuts, homemade apple pies, caramel apples, and more!

8507 Parshallville RD Fenton, MI 48430

Seven Lakes Vineyard and Winery offers some of the best wines in the Michigan area. They are located about one hour from Detroit in Holly Township/Fenton. They are a winery and orchard with a wine tasting room. We recommend visiting around sunset, so you can sip on some delicious wine and watch a beautiful Michigan sunset like no other. You can stop in for tastings and tours. When stopping in, make sure to purchase a couple bottles to enjoy at home with family and friends! We recommend the Sunset Blush, LaRose Red, LaRose White, or their Hard Cider. You can also order a meat and cheese plate with your tastings to help cleanse your palate. Stop in today!

1111 Tinsman RD Fenton, MI 48430

Spicer Orchards is owned and operated by the Spicer family and has been for over 5 generations. Since the 1950's, they have expanded and grown to what they are today. The 2nd Hartland market was added in 1980 and they were then able to store up to 10,000 bushels, have a sorting machine, donut shop, bakery, cider mill, and sales room. In 2009, they were able to add the winery! They also have hayrides, a farm animal barn, a farm play area, pony rides, and train rides during the fall! Check out their website today to see what current events are happening and their harvest schedule.

10411 Clyde RD Fenton, MI 48430

Capt. Phogg Balloon Rides is open 7 days a week (weather permitting). They take flight early in the morning near sunrise and take a second ride about an hour and half before sunset. They have been providing balloon rides for over 50 years and all pilots are considered world-class pilots that make all flights fun and exciting! When riding, what you see all depends on where the wind takes you! The flying area has over 50 different lakes to see, woodlands, state parks, and all different kinds of wildlife such as deer, turkey, fox, hawks and more!

Visit their website today to schedule your flight time!
2470 Grange Hall RD Fenton, MI 48430

This museum is housed in an original Fenton building from 1900 and was donated to the city in 1906. This museum features an extensive genealogy room for Fenton, a Victorian Room, and The Historical Society. The Genealogy Room has all cemetery records for Genessee County. The Victorian Room is an exact replica of A.J. Phillips's personal office and even features some of the original furniture from the Phillips family. The Historical Society features the school history for Fenton and has the name of every Fenton graduate dating back to 1869. All other pieces featured in the museum are all from Fenton and date back to about the mid 1800s.

310 Leroy ST Fenton, MI 48430

TOP-RATED PLACES TO EAT IN FENTON
Fenton is home to Mott Community College and has become a driving force in culture, community events, and entertainment. This has attracted citizens from many different cultures. As a result, the city's dining scene is an eclectic fusion of local tradition and international flavor. These five must-try restaurants define Fenton's culinary culture, from laid-back bistros and cafes to innovative food served in luxury settings.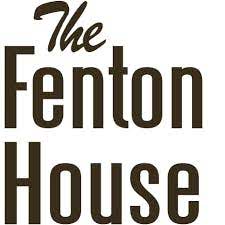 Italian, Pizza, Family Style Meals
The Fenton House first opened in 1987 and has been serving the Fenton community astounding food ever since. Their goal is to serve fresh food with good service and caring ownership. When visiting, we recommend starting out with the Shrimp Fenton and then ordering the Chilean Salmon for your entree. They also have salads, soups, desserts, and take-home family meals on their menu as well. Another unique aspect of this restaurant is they have a game room with several different arcade games! Stop in today to see why The Fenton House is so popular!
413 S Leroy St Fenton, MI, 48430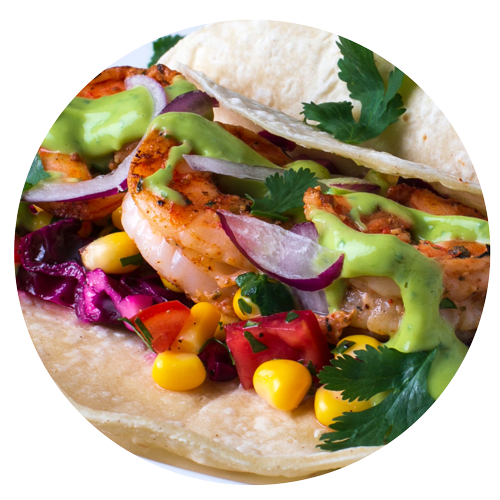 Mexican Food, Tex-Mex, Family Style Restaurant
Looking for some authentic Mexican food? Stop into Cancun Mexican Restaurant and Cantina! Visitors recommend the Molcajete and margaritas! We recommend starting out with the choriqueso dip and then ordering the Mexican Trio for your entree!
1204 N Leroy St Fenton, Mi, 48430


BBQ, Beer
This restaurant is located in a building that has been in the same spot since 1938. Originally, the building was home for volunteer firefighters and now houses one of the most popular BBQ restaurants in Fenton. Fenton Fire Hall serves great food but also has over 40 beers on tap for you to try as well! We recommend starting out with the Fire Hall Fried Pickles and then ordering the Pulled Pork Sandwich for your entree!
201 S Leroy St Fenton, MI, 48430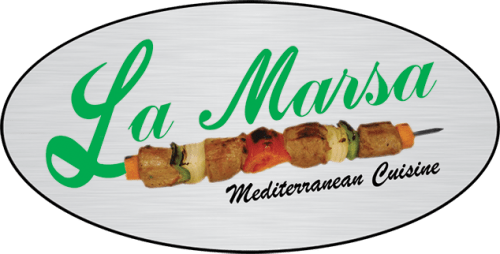 Mediterranean
La Marsa was first opened in 2006 by three friends. Their goal was to bring healthy and flavorful food to an atmosphere of Mediterranean hospitality. We recommend starting out with the Starter Combo which has Hommous, Babby Ghannooj, and Tabbouli. Then we recommend ordering the Koshary for your entree. They do offer vegetarian options as well.
17055 Silver Pkwy Fenton, MI, 48430


Testimonials
Hands down the best apartment complex you will find in the Fenton Area! They take such good care of the property, and are so friendly.

- Samantha R.
I reached out to Jessica today to send her correspondence. Her response time was extremely fast, and her responding email was professional and very positive. So nice to work with someone so efficient!

- Current Resident
I have lived her since Dec. 2015. I have never lived in an apartment until then. What I like .... I have everything I need with my 2 bedroom. I don't worry about anything breaking and having to get someone to come out and fix it, like I did when I lived in my home. I just put in a request and maintenance comes to fix it.

- Nancy - Facebook Review
5 Star Review: I called last week in search of an apartment for my mother. When I called, they were so so helpful and were so detailed with the answers to all my questions. Unfortunately they didn't have what I need in the time frame but they will keep me posted! I definitely recommend this place!

- Rian - Google Review